Toy Rotation: Keeping play productive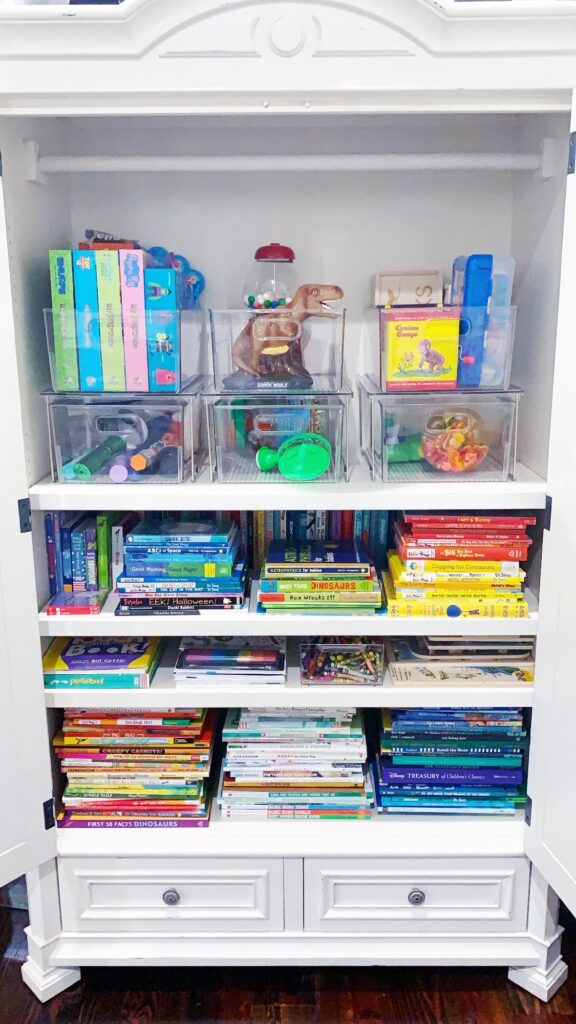 Birthdays, Christmas, random trips to Target or visits from grandparents. Our kids are showered with toys and books and all matter of items to keep them entertained and constantly learning. But what if those piles of toys were causing kids to become more distracted and overstimulated and less beneficial?
If you're looking around your house and you see toys in disarray, this post is for you. One of the simplest fixes to the toy bomb that's gone off in your house is toy rotation. Toy rotation is exactly as it sounds: You rotate out toys in a regular cadence to keep toys fresh, your little one's mind curious, and your home more organized.
Let's explore this process in more detail:
Gather your toys
Scour your house and cars and gather all your toys in an open area. It's important to take the time to really dig out all the toys scattered and hidden around your home to keep your system organized.
Separate into like items
Create piles of like items from the toys you've gathered: books, electronic toys, Montessori toys, puzzles, card games, board games, etc… By doing this, you can see how many of each type of item you have.
Create rotation piles
From the pile of like item toys, you can create your rotation piles. Pull one of two items from each pile and place them in their own separate pile.
Set your cadence
Once you have rotation piles, you can set up the cadence in which you rotate items. If you have enough toys to make 3 rotation piles, you can rotate out toys weekly or biweekly. Similarly, if you have enough toys to make 6 rotation piles. You can rotate out toys twice a week, weekly, or biweekly. We recommend rotating toys biweekly at the least to keep kids engaged.
Store for later
Once you have your rotation piles, it's time to store them for later. You'll want to store each pile in a separate container. We also recommend labeling your containers so you can keep track of when you last pulled those toys for play.
Multiple areas of play
If you like to keep toys in more than one location in your house, you can have two or three rotations out at once in the separate areas. If you don't have many toys to begin with you can simply have 2-3 items in each area for concentrated play.
Storage Options
Now for the fun part, storing it all. As always, we recommend clear storage containers with lids to keep items contained. And then, of course, to label those bins. Here are a few of our favorite items:
Clear Weathertight Tote from The Container Store is a great heavy duty storage option with sizes that are completely stackable.
Clear Storage Boxes from The Container Store are great for smaller items and smaller storage areas.
Latch Boxes available at Walmart are a great option if you're looking for something local and easily accessible.
We'd love to hear from you once you've implemented this process or feel free to call our team for a helping hand.