About Simple Living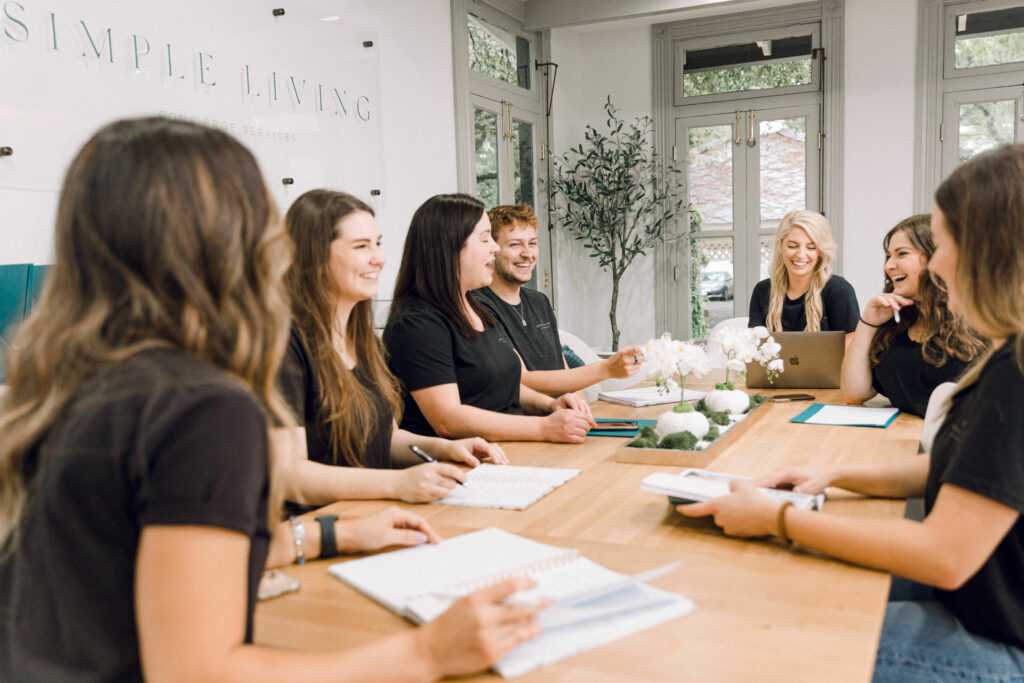 More than an organizer, Simple Living can provide highly customized, time saving services and efficient solutions, including relocation and concierge services, that allow families and professionals the ability to not just get focused, but to remain focused on what matters most.
The evolution of Simple Living makes it a one-of-a-kind resource for operating within the chaos of today's modern world. After 12 years of assisting local Baton Rouge families as a nanny, Bri Boudreaux recognized the evolving need for a company that helped busy families and professionals take back their free time. Simple Living was founded on the idea of taking the stress out of everyday living and focusing on what matters most.
Launched with services focused on organizing and errand running, the company grew as demand for home organization grew by establishing a systematic approach to organizing home and office spaces.
Shortly after, a need for weekly assistance became obvious as clients sought to stay organized and on top of their weekly to-do lists. The concierge service was launched as an extension of the existing service offerings.
Learn more about our services.