Elevate Your Decorating Game this Holiday Season
The holiday season is a time filled with merriment and joy and anticipation for time with spent with loved ones, good food, and gift giving. Decorating your home for the holidays is often a big part of that merriment. Some, however, find this task more of a burden than a joy. Our clients often ask us for tips to help them alleviate some of their creative rut and make the process of decorating more enjoyable. Here are some simple ways you can elevate your décor this holiday season:
Create depth & style with decorative picks
It's common practice for our team to add picks to our clients' trees and garland. Picks come in several colors and styles allowing you options to fit them into your theme. Most commonly, picks are used to add more decorative details and give added texture or shape to a tree or garland.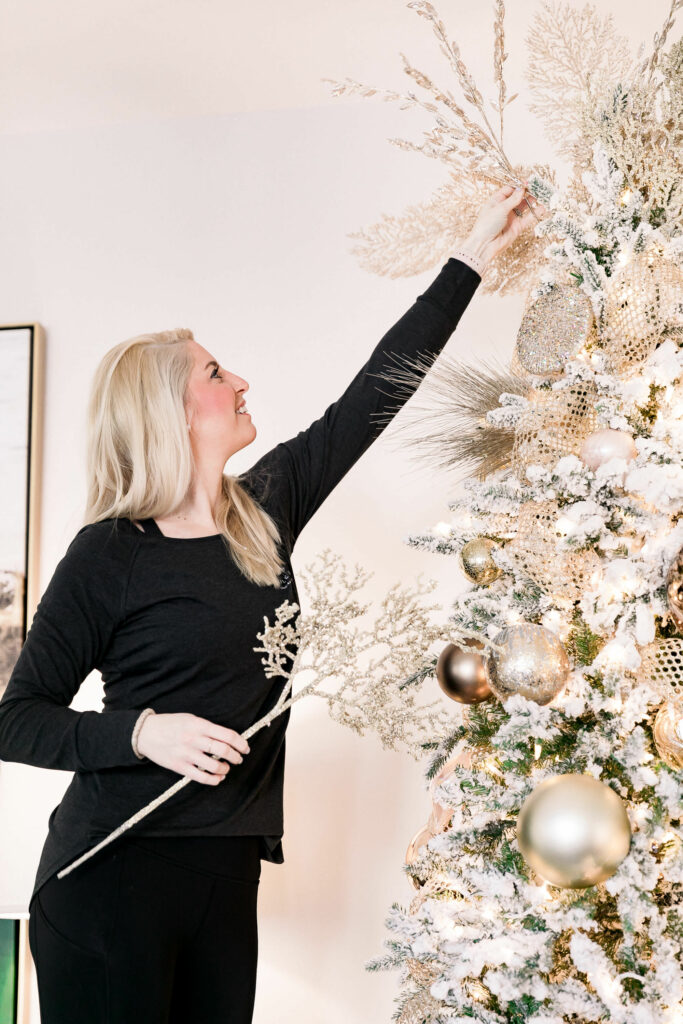 Pro Tip: You can also use greenery picks in real trees when there are big holes that an ornament just won't cover, or when you want to add volume to a piece of garland. You can also use flocked picks if you want the flocked look without committing to a fully flocked tree.
Less is often just right
Many of our clients are going for a more minimal look with their decor. Simplicity of design and design elements make for an elevated, chic look while avoiding clutter and chaos. When it comes to décor, more is often just more. Don't be afraid to scale back and let the key design elements shine through on their own.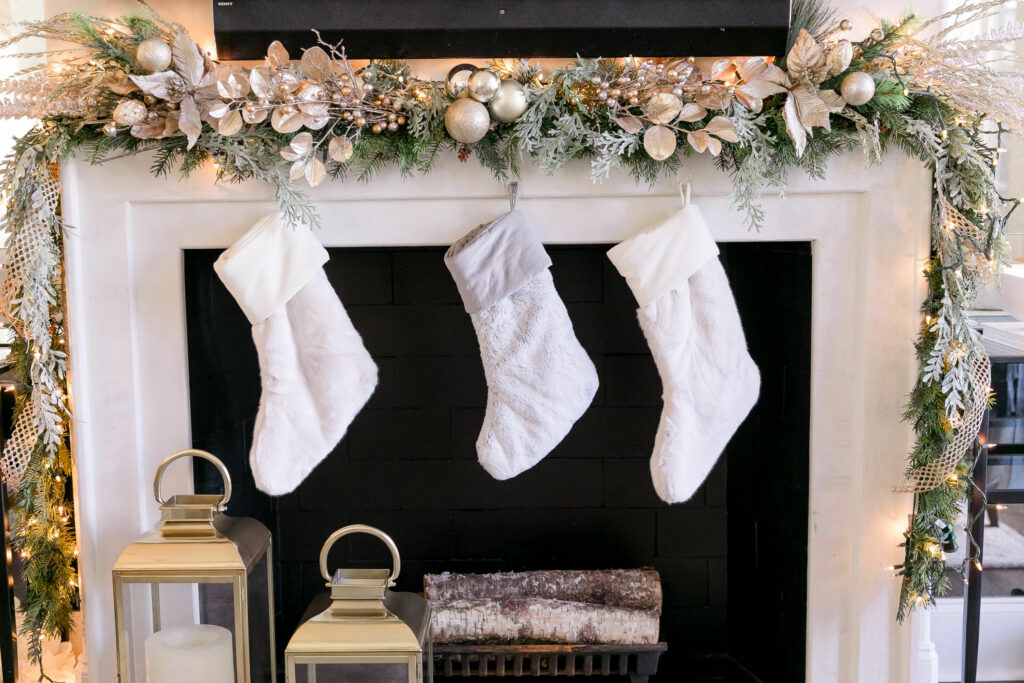 Keep it consistent
Once you've decided on a decorating theme or color scheme, it's key to keep it cohesive throughout the house. This keeps everything more put together and intentional. An easy way to thread a theme from room to room is to use similar ribbon and picks in your garland and trees.
Don't shy away from adding flare
Asymmetric Garland: While still traditional, the placement adds a little unexpected element.
Here is an example we did on a mirror for a client last year. It looks great on a mantle too. Hang stockings on the opposite side of the long hanging end so it looks visually balanced.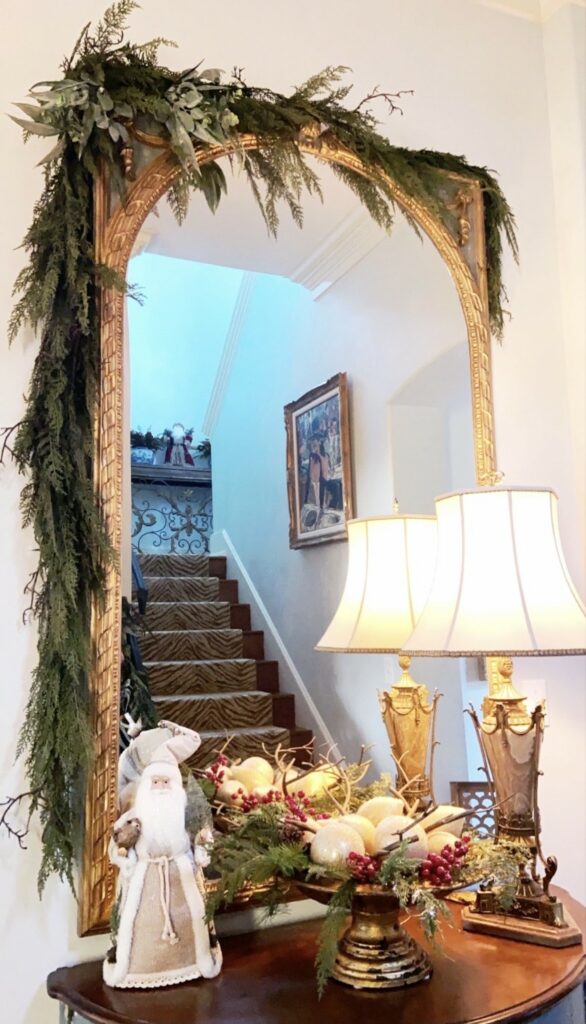 Battery Powered Lights: Garland nowhere near an outlet? Use battery powered string lights. Lights always enhance decor and bring a certain level of holiday merriment! You can weave them through table or doorway garland without worrying about trying to hide an extension cord. 
Consider these tips tried and true as our team uses them each holiday season as we decorate for our clients. Check out some examples below and have the happiest of holiday seasons!